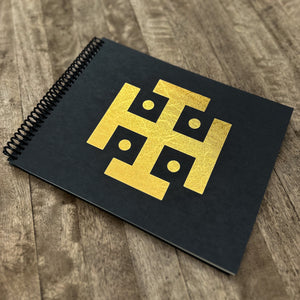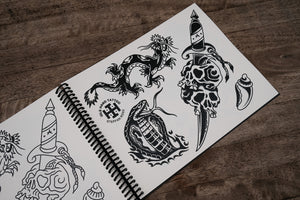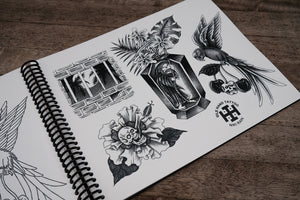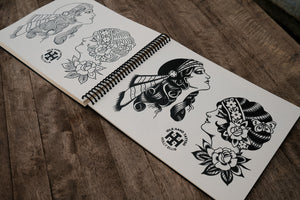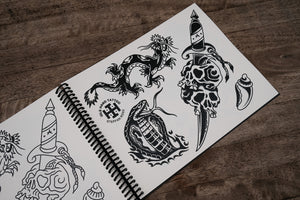 Get What You Get Volume 4: Limited Edition
Introducing Idle Hand's 4th installment of our "Get What You Get" tattoo flash design book. This edition features meticulously hand-drawn designs, including our original creations as well as reimagined classic Traditional Americana flash designs, originally created by hand on coquille paper. Printed as a limited run on now-discontinued, heavy cover stock paper, it faithfully replicates the delightful texture of coquille paper.
Having garnered acclaim from tattoo artists and collectors worldwide, our previous three volumes have set the stage for this exceptional addition. Whether you're a seasoned tattooer or an avid collector, this book is a must-have for your collection.
Hand-bound with care in our shop, these limited copies are a one-time opportunity. Once they're gone, they're gone for good, with no reprints using this specific textured paper that matches the first 3 volumes. Any future printed books will feature designs on a non-textured paper and will be available without limitations. Don't miss out on this exclusive piece of tattoo artistry!
Printed on thick, durable textured cover paper with fully rendered images as well as line drawings for each page. The books are spiral bound so they will easily lie flat on a printer. Heavy black cover with gold foil logo on the front. The book contains 35 pages of fully rendered images in black and white accompanied by 35 pages of line drawings.